UMH Sport Volunteers
Next event to participate:
III Family Sports Day promoted by the Safari River Foundation and in collaboration with the TAO Project that is committed to animal-assisted therapies
.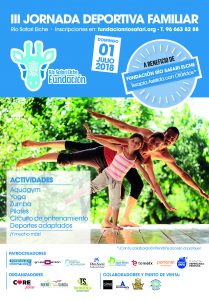 _________________________________________________________________________________________________________________
Next event to participate: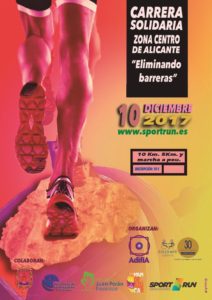 Activity: I Solidarity Race "Eliminating Barriers":  
Dates of the activity: December 10, 2017. Volunteer work dates: Sunday, December 10.
Meeting place: Cortefiel Alicante, Avda. Doctor Gadea 24 Alicante.
Hours to carry out and schedules: from 8 a.m. to 2:00 p.m.
Contact for volunteers: JUAN JOSÉ CASELLES LÓPEZ, Cocemfe Alicante Leisure Technician. 965257187 /
Conditions of volunteering: diets, work, insurance, maintenance, etc. The volunteers would be insured for the activity, the tasks to be performed are the following: • Distribution of numbers. • Supply area. • Assembly of trophy table. • Corridor signaling and guidance during the test. A test shirt will be given to each volunteer and he will be invited to a snack during the morning.
Profile of the required students: It is not necessary to have a specific profile, although maybe students from the area of ​​Alicante prefer to travel.
Next event to participate:
Activity: Spanish Gymnastics Championship:
Collaboration with the FGCV and RFEG for the organization of the National Championships, assistance to the athletes (access and orientation in the installation), times of the competition, collaboration for the proper functioning and correct use of public spaces during the competition.
Dates of the activity: from November 22 to November 26,
Volunteer work dates: from November 22 to November 26
Meeting point: Pedro Ferrándiz Pavilion Alicante Technology Center
Hours to be carried out and schedules: There will be two shifts per day of each working group, one morning shift and one afternoon shift of approximately 7 hours each. Contact for volunteers: Elisa Maluenda and Adrián Rodriguez (send an email to request the phone number) Volunteer conditions: diets, work, insurance, maintenance, etc. Work: They will be coordinated during the event and Elisa and Adrián will indicate their positions during the competition, the volunteer will be counted each day and depending on the shift will be provided lunch or snack, the FGCV contracts liability insurance for the event and employees and volunteers are covered.
Profile of the students required: Students interested in sports with a positive attitude towards the organization of events and direct contact with people
Next event to participate: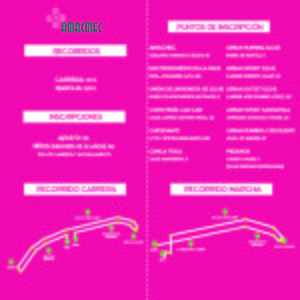 Activity: Charity Race and March Against Breast Cancer
Dates of the Activity: November 26 at 10.00
Meeting place: Paseo de la Estación
Hours to Perform and Schedules: There will be a simultaneous race start and departure at 10.00 am from the Paseo. At 11.30 the Trophy Awards will take place At 11.45 a Zumba event will begin At 12.15 the Children's Race will take place
Contact for Volunteers: Inma Guzmán. Request phone by mail or message.
Volunteer Conditions: Volunteers will have t-shirt and free lunch that will be provided by the Association. Likewise, an accident insurance will be arranged for each one of them. The function to develop will be based on the delimitation of the route to be carried out by the participants, so that they collaborate in the signaling according to the local police guidelines. The arrival time at each signaling point will be approximately at 9.00. Once they have finished their function they can go to the Paseo de la Estación to pick up their lunch in one of the tents and continue enjoying the event.
Profile of required students: volunteers from 18 years old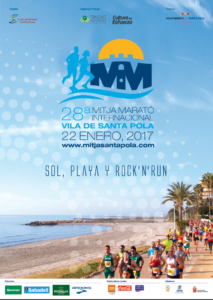 Participates as a volunteer in Santa Pola Half Marathon 2017 to be held on Sunday 22 January, 2017.
If you are interested in participating, please contact the Athletics Club SANTA POLA . You will be informed of all the details, timetables and specific tasks.
The tasks you can participate are:
antidoping control:
• Accompaniment elite athletes (required knowledge of English)
Services Registration / Incidents Corridor Fair
• Incidences inscriptions (English required)
Assembly and disassembly arches kilometric points
• Mount / Dismount and control over smooth functioning until last runner
Output Control area
Victualling in finish area
• Serving the area manager (help deal of material, etc …)
De todos modos, para registrarte en las bases de datos de la Oficina de Deportes de la UMH como Voluntario para futuros eventos, por favor, rellena y envía este formulario: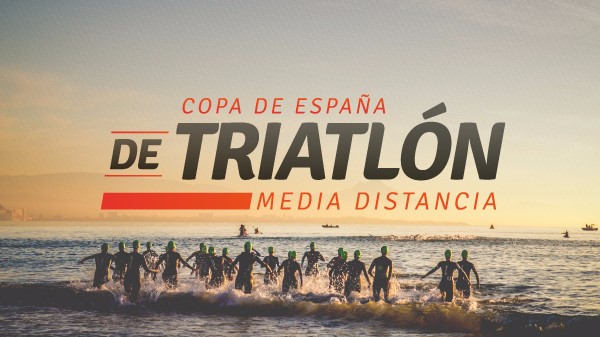 XII edition of the Triathlon Arenales 113 – Media Cup Spain Distance- April 17, 2016
For more information: Voluntariado Arenales 113