After an atypical year in the competition for sanitary measures, finally the CADU 2020/2021 will kick off next Thursday, April 15. The first day of the league will face the UMH against the UJI, in a championship that has changed its competition format and in which they will compete in 2 groups for access to the CADU finals.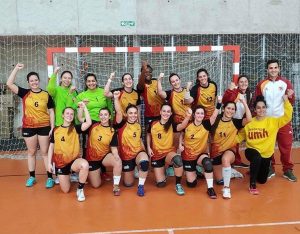 The day will begin at 11:00 with the dispute of tennis and paddle tennis at the El Clot Sports Complex, while in the Palacio de los Deportes Volleyball and Men's Handball will be played at 11:00. The closing of the day as locals will be in charge of women's volleyball and handball from 1:00 p.m. On the other hand, the futsal, basketball and soccer teams will travel to Castellón with the aim of bringing home good results that will allow them to reach the third day with the possibility of access to the final. At 1:00 p.m. the women's futsal and men's basketball matches will begin in the UJI Pavilion and at 3:00 p.m. the day will close with the dispute of men's futsal, men's soccer and women's basketball.
The UMH will play its second day that will determine the classification for the CADU finals against the UA on May 11, the date on which we will know the teams that will compete for the championship in the finals on May 20.