Publication Scholarships Promises Sports 2022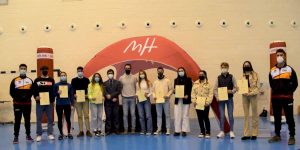 On September 26, the call for the UMH Sports Promises Program was published, whose objective is to encourage sports and academic activity, and facilitate enrollment at the Miguel Hernández University, for high school students or higher-level training cycles with an excellent sports curriculum. .
The program will offer sports services to both student athletes and their support staff, allowing them to optimize their sports performance as well as their academic performance.
The deadline for submitting applications is 10 business days from the publication in the BOUMH.
All the information is in the publication of the call.